Derbyshire has a strong and diverse economy, with many large international corporations supported by a thriving SME and entrepreneurial culture. There are numerous opportunities for businesses to survive and thrive in the county.
Advanced Manufacturing
Advanced manufacturing accounts for one sixth of all employment in Derbyshire (more than double the national average). The largest manufacturing sectors in the county are metals and metal products, as well as food and drink. Federal Mogul, JCB, Denby Pottery and Thorntons all have long term investments in Derbyshire.
The county, home to the largest rail cluster in Europe, is a hub of activity for rail, aerospace and automotive industries. Toyota, Rolls-Royce and Bombardier all have significant investments in Derbyshire. With these leading businesses come clusters of smaller businesses and opportunities to work within the supply chains.
Creative & Digital
The creative industries sector grew by 9% in 2014 – almost double the national average – and has increased as a proportion of the total UK gross value added (GVA) for four years running.
Approximately 12,500 people are employed in creative and digital industries cross Derbyshire, with the High Peak and Dales being a particular area of excellence.
Food & Drink
Food and drink manufacturing is one of Derbyshire's largest sectors. Located in the heart of the country means that almost 80% of Great Britain can be reached within a four hour drive. This makes Derbyshire a location of choice for food and drink companies.
Internationally renowned companies including Buxton Water, Global Brands, Moy Park, Nestle, Swizzels Matlow and Thorntons all have major operations or headquarters in the county.
A flourishing tourism sector means that there are opportunities for food and beverage providers across the county, with a drive towards locally produced, high quality goods.
Logistics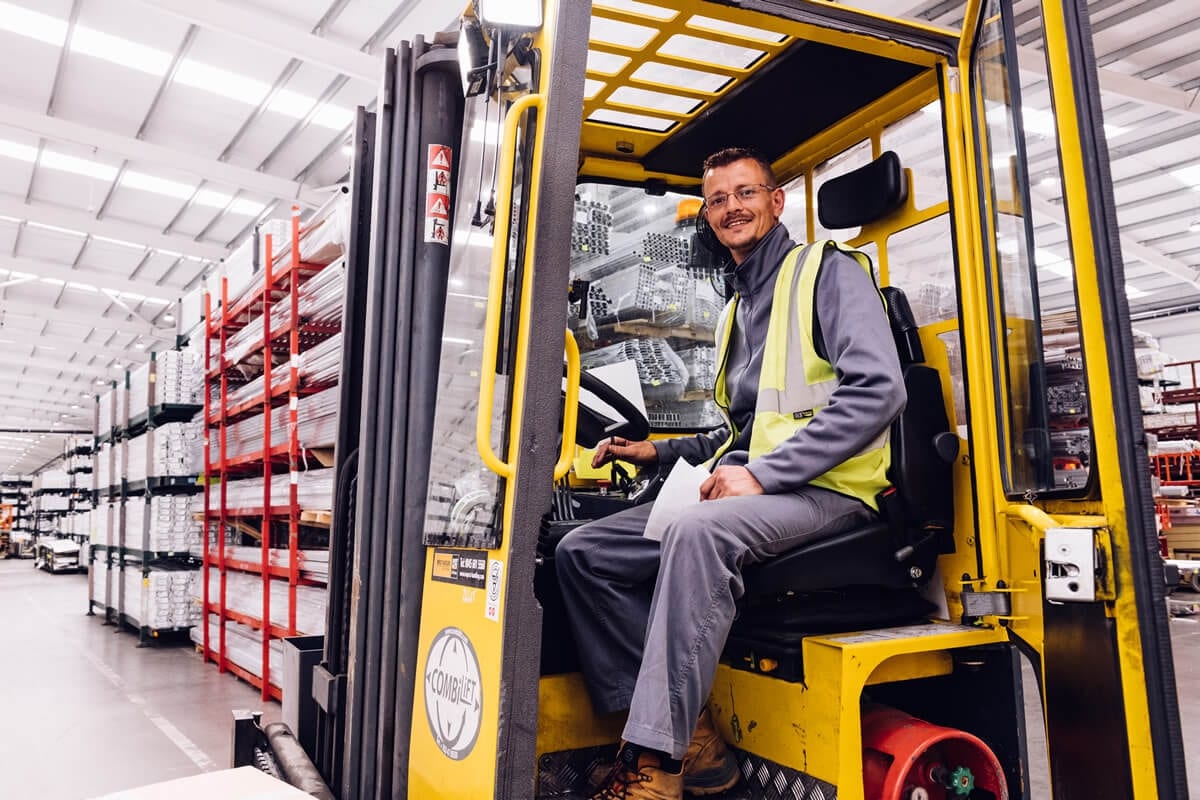 Derbyshire's location at the heart of the country, with excellent road and rail infrastructure along with high quality employment has enabled logistics and distribution companies to thrive in the county. Great Bear, Alloga and The Co-operative have all made significant investments in distribution hubs along the M1 corridor.
Derbyshire is within one hour from five key international and freight airports.
Manchester Airport is located only 13 miles from Derbyshire and is accessed via the new Manchester Airport link road.
East Midlands Airport, located on the A50 / M1 interchange is the second largest freight hub in the UK. DHL, UPS, TNT and Royal Mail are all based at the airport, providing excellent opportunities for companies to trade internationally.
The East Midlands Gateway will bring the largest inland freight terminal to the area, opening further infrastructure links for the county.
Minerals & Aggregates
The presence of an abundant limestone resource in the Peak District means that there is a long history of quarrying and extraction activities in Derbyshire, There are 21 active quarry sites across the Peak & Dales contributing in excess of £2.1bn per year in GVA towards the national economy. This industry is a key employer in the area with Tarmac and Cemex having large operations in the county.
Textiles
Derbyshire has a long history of materials production and textiles design. This heritage is proving invaluable today, as technology and new processes, partly fuelled by strengths in transport technologies, create the materials of the future. The East Midlands is home to 2,300 textile related companies employing 85,000 people – including at high quality textile companies like John Smedley and David Nieper which are based in Derbyshire.
Areas including Long Eaton, are home to world-renowned upholstery and soft furnishing manufacturers. A number of Derbyshire companies supply technical textiles and high performance composite products to the transport sector, and manufactures of new technology.
R&D
Access to renowned universities, major cities and a fantastic quality of life encourages more and more research and development companies to locate in Derbyshire.
The government's Health and Safety Executive Headquarters and Concept Life Sciences are just two businesses located in North West Derbyshire, both carrying out pioneering research. Their reasons for locating in Derbyshire are simple – they have easy access to good quality skills and employees enjoy an excellent environment in which to live and work.
Tourism
Derbyshire has over 40 million tourist visitors per year. The tourism industry annually contributes more than £2.15 billion to the local economy, and employs over 28,000 people.
Our county is synonymous with breathtaking natural beauty. The Peak District National Park and the National Forest attract millions of tourists each year, along with iconic heritage assets including Chatsworth House.
Peak Resort located in the Chesterfield and M1 corridor area is a flagship leisure, health, sport and education resort being developed in 300 acres of forest land in Derbyshire's great outdoors.
The £50m redevelopment of the Grade I listed Buxton Crescent will create a five-star luxury spa hotel. The hotel, operated by Danubius, will create 140 jobs and boost the local economy by £4.5m. The development will change the landscape in Buxton, bringing future investment opportunities to the town and surrounding area.
To find out more about the tourism in Derbyshire visit Marketing Peak District and Derbyshire